Halloween is such a fun time for children, ahem.. and adults, to get all dressed up as their favorite character and head out with friends to get plenty of candy and treats. Each year, we go to my husband's parents' home for pre-trick-or-treating dinner. My mother-in-law truly pulls out all the stops with a delicious dinner of chili, black bean soup, sometimes lasagna, and tons of desserts.
As I know she's busily getting her menu together, I thought I'd share with you a few of my favorite Halloween menu ideas including recipes from Add a Pinch and those from some of my favorite blogs that I'm loving.
Breakfast
Surprise your little ghosts and goblins with a breakfast sure to delight. Two kinds of pancakes, muffins, tarts and beignets will fill them up while making them smile. Be sure to add some bacon, sausage or eggs for protein for a full, hearty fare.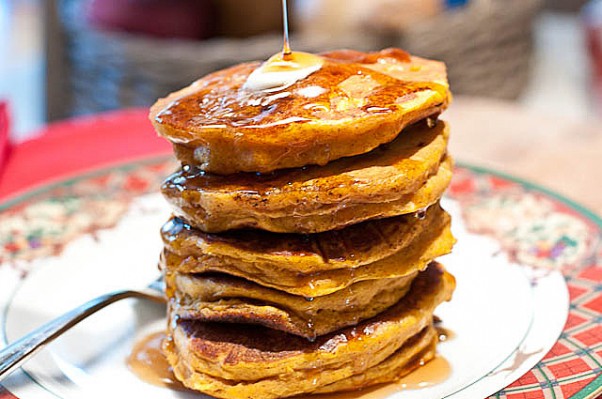 Pumpkin Spiced Pancakes from Add a Pinch
Halloween Pancakes from TidyMom
Homemade Breakfast Tarts from Add a Pinch
Pumpkin Beignets from Tickled Red
Pumpkin Cinnamon Streusel Muffins from Two Peas and Their Pod
Pumpkin Spice Hot Chocolate from Good Life Eats
Soup Buffet
Keep your Halloween warm, comforting and super simple by serving a soup buffet. You'll be able to relax and enjoy the gathering of friends and family as guests can easily serve themselves in a casual way. Be sure to include a variety of soups if you are serving a crowd. Vary the spices and include at least one vegetarian variety.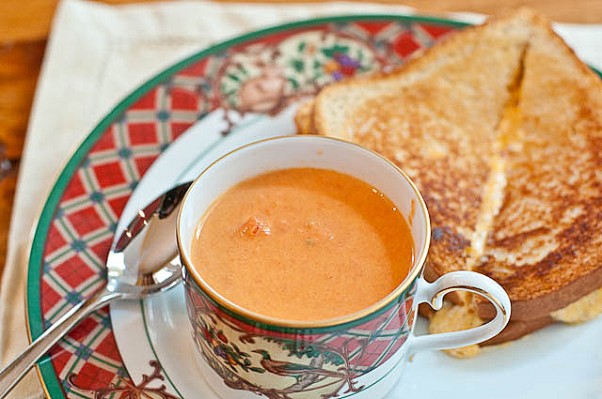 Smoked Beef Brisket Black Bean Soup from Add a Pinch
My Grandmother's Homemade Vegetable Soup from Add a Pinch
Chunky Tomato Basil Soup from Add a Pinch
Broccoli and Chicken Noodle Soup from Dine and Dish
Turkey Black Bean Chili from Wenderly
Roasted Butternut Soup from The Sensitive Pantry (Gluten-Free, Dairy-Free, and Vegan)
Pizza Party
Your guests, kids and adults alike, will love a make your own pizza party theme for Halloween. And you'll love it too since the perfect pizza dough can be made ahead and then your guests will have the fun of making their own pizzas when they arrive. You just provide the dough, ingredients, a ready to go grill or oven, and watch the fun!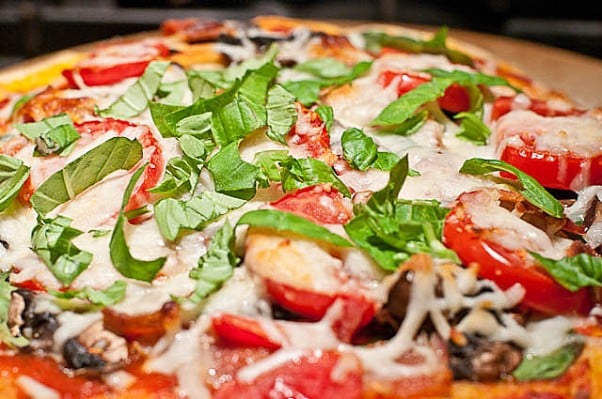 Ingredients I love to have for make your own pizza parties are:
Meats:
Pre-cooked
Grilled Chicken
Bacon
Ground Beef and/ or Turkey
Ham
Shrimp
Sauces:
Pesto
Alfredo Sauce
Red Sauce
Cheeses:
Mozzarella
Parmigiano-Reggiano cheese
Feta
Additions:
Pepperoni
Black Beans
Mushrooms
Black Olives
Garlic
Onions
Peppers
Tomatoes
Pineapple
Fresh herbs of basil and oregano
Appetizers and Desserts
A buffet of appetizers and desserts will be sure to please your guests before a trip trick-or-treating. Be sure to include plenty of hot and cold items on your buffet and make it easy on yourself by preparing as many dishes ahead of time as possible.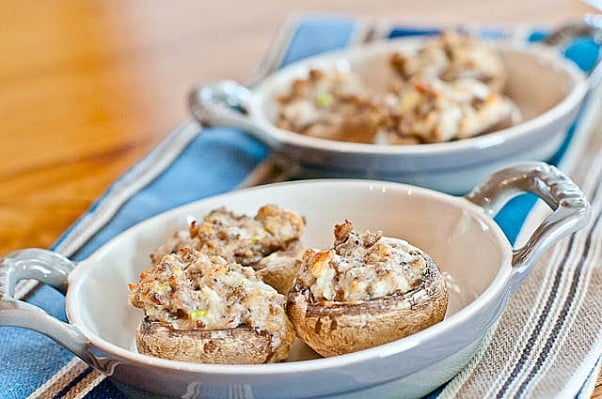 Appetizers
Buffalo Chicken Wings from The Sensitive Pantry (Gluten-Free)
Simple Stuffed Mushrooms from Add a Pinch
Spiced Caramel Apple Dip from Add a Pinch
Hot Spinach Dip from Martha Stewart
Seven Layer Dip from Savory Sweet Life
Desserts
Pumpkin Creme Pies from She Wears Many Hats
Sweet and Salty Brownies from Bake at 350
Nutella Fudgy Oatmeal No-Bake Cookies from Add a Pinch
Chocolate Melting Cake from Add a Pinch
Candy Corn Cheesecake from Recipe Girl
What do you have on your menu for Halloween? You are welcome to include a link in the comments!